Unique Condoms
SKIN ON SKIN FEELS AMAZING...
UNIQUE CONDOMS ARE THE NEXT BEST THING

One third of thickness of other condoms, Unique are the thinnest condoms in the world. They are also odorless and transparent. It feels like you are not wearing anything at all.

SUPER SAFE
Worry less with Unique. Unique is made with a polyethylene synthetic resin. The condom is latex-free, hypoallergenic and vegan. It is three times stronger than standard latex thus reducing the chances of breakage.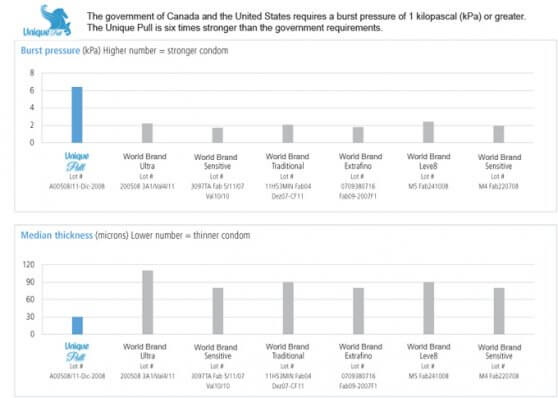 SURE-FIT
The right fit matters. Unique comes with three sizes to accommodate different body types: regular / larger fit, longer fit, and slender fit.
DISCREET
Unique comes discreetly packaged with 3 condoms in a credit card size format. Safely carry 3 condoms in one package in your wallet or purse.